For direct to consumer (D2C) and retail brands, the world was turned on its head in 2020 with the emergence of the pandemic. As consumers adapted to widespread lockdowns, their needs and wants from brands shifted. As a result, D2C and retail brand marketing teams had to pivot their strategies to be fully digital and hyper-focused on customer engagement.
As the word begins to stabilize into a new form of normal, one thing is clear: the way consumers shop has changed forever. To meet customer demands, many retail brands have adapted their marketing strategies, enabling new best practices to adjust their methodologies for long-term success in a highly competitive digital market.
Data Intelligence & Utilization Strategy
In the grand design of all modern marketing blueprints, data is at the core with all methods hinging upon it. Retail brands are no exception. In fact, for retail and D2C brands, data collection and utilization strategies are more important now than ever before due to the wide number of competitors and the need to achieve customer engagement in a very crowded market.
Audience Segmentation for Ideal Targeting
While audience segmentation and targeting are not new concepts, the ways they are implemented have shifted over the past several years to optimize success for retail brands. The robust capabilities of modern marketing technologies allow brands to target by specific individuals, households or wider groups, thus enabling in-depth personalization within marketing efforts including geo-targeting, recommendations based on user preferences and browsing history, curated user driven content, abandoned cart messaging to close the sales cycle and more. 
Leverage Template Systems for Consistency
Utilize Customization & Interactivity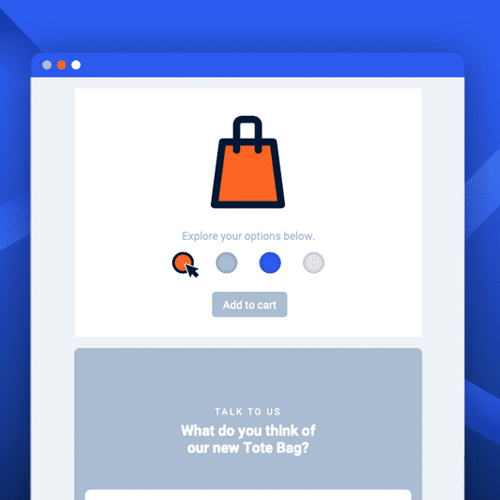 80% of customers say the experience a company provides is as important as its products and services. -Salesforce
Automate Campaigns For Steady Engagement
Automation is a huge topic in the world of marketing and has been for some time. As the effects of the pandemic evolved, so did the necessity of automation implementation across various marketing practices. Pivoting to digital–first strategies meant meeting the needs of consumers who were living a remote and isolated lifestyle and the only way to accomplish this was to scale digital marketing methodologies.