Well before the pandemic, advancements in data collection techniques have been enabling smart marketers to create highly personalized digital campaigns to target every persona in their pool of customers. Once COVID hit, this trend went into overdrive, and now it's virtually impossible for any brand or business to remain competitive without utilizing analytics-derived insights to power their digital marketing strategies.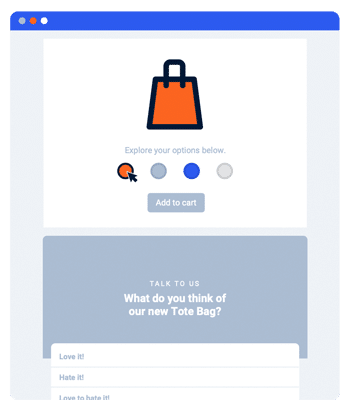 Customer Experience Is King
Now that the pandemic has accelerated the digitization of most business's customer interactions, making CX seamless is more important than ever before.
Customers have come to expect it, especially when it comes to advertising — 72% of consumers say they now only engage with marketing messages that are personalized and tailored to their interests.
This means you must be treating your customers as individuals in order to attract and hold their attention. And today, the only way to achieve this with any real efficacy is to let data-driven personalization strategies lead the way.
3 Ways to Use Data & Personalization to Improve CX
According to research by Accenture, three quarters of consumers say they're more likely to buy from a brand that makes them feel acknowledged, remembered, and provides relevant recommendations. Some effective data-driven marketing strategies that serve this purpose include:
Hyper-local geo-targeting allows businesses to get their message in front of the prospects that are most likely to convert by using data to hone in on specific geographic locations. For example, an online store or e-commerce website might display their nearest retail location or send promotions to customers when they are within specific proximity to the business. Or they may use location data to send weather-relevant ads to consumers, such as deals on rain boots, sunscreen, or handheld electric fans.
According to the Salesforce State of Marketing Report 2019, 55% of non-advertising marketing leaders reported using a DMP, and 35% said they planned to use one within the next two years.
What's more, alongside traditional media buying, marketers' top uses for DMPs involved data-driven digital marketing strategies such as content personalization, audience discovery and segmentation, creative testing, and audience insights.
Today's customers aren't willing to sift through meaningless messaging to get to what they're looking for. They want a customer experience that recognizes them as individuals and serves them content tailored to their interests more or less from the start. If they don't find what they're looking for with ease, they'll go elsewhere. 
Thankfully, advancements in data collection make it easy for marketers of all shapes and sizes to collect the rich customer data they need to power highly targeted ads that get the attention of today's consumers.