As email continues to fuel the rise of digital shopping, marketing strategists and creatives look forward to embracing new ways to reshape this endlessly malleable medium in 2023. To inspire your approach in the coming year, the Theorem Team rounded up the emerging email trends that excite us most. 
Must-Try Email Trends to Boost Customer Engagement In the New Year
Seeking ways to shake up your email strategy in 2023? Check out these trends designed to help your brand standout in the most crowded of inboxes. 
1. Engaging Interactive Elements
To reach Gen Z and millennial consumers mesmerized by the kinetic energy of TikTok videos, email marketers must move beyond flat, static imagery of standard email designs that often come off as one-way conversations. This has resulted in the rise of kinetic emails, emails that offer the kind of interactivity and user-friendly experiences that had been reserved for websites until now.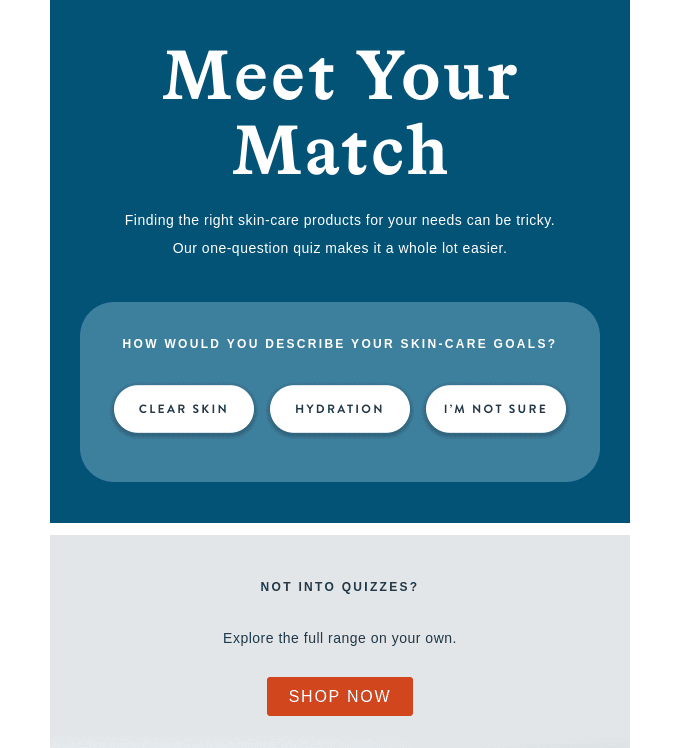 2. Hyper-Personalization via Dynamic Content
3. Mobile-Minded Email Design
Gone are the days of desktop dominance as 41 percent of emails are read on a mobile device, followed by desktop at 39 percent. That means responsive design reigns supreme, commanding emails with minimal clutter, concise but punchy copy, and the ability for users to scroll the length of the email in a much shorter amount of time than it would take them to peruse the desktop version of your monthly newsletter. 
4. Time-Based Automated Email Campaigns
5. AI Magic for Analytics & More
6. Instantly Influential User-Generated Content
7. Eye-Catching Animated GIFs
2023 will be all about making your message pop with oversize fonts, technicolor letters, and stand-out typography. Encourage your creative team to experiment with brand-minded type that puts your clever headlines at center stage. 
9. Emotionally-Intelligent Messaging
10. Dark Mode-Compatibility
More and more of your customers are embracing the dark side — of mobile, that is. Dark mode has become a fast favorite of mobile users, and it's important to ensure that your emails are readable and look good in this format. This is about more than maintaining your brand's reputation. Passing on prepping your emails for dark mode can affect your emails' deliverability by triggering SPAM alerts, not to mention negatively affect the user experience of your emails overall. 
Which Email Trends Will You Try First?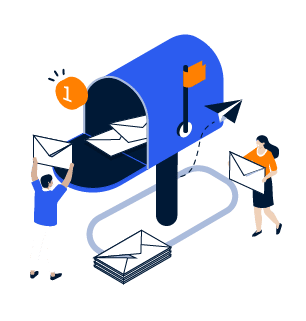 While this list may make you feel like you've got a lot of work to do in 2023, don't feel like you need to incorporate every trend at once. We recommend staples like automation and dark-mode compatibility as a starting point, but how and when you layer in user-generated content, show-stealing GIFs, and interactive elements all depends on your customer. Your customers will tell you what they prefer by your engagement metrics and conversions.