When a website visitor becomes a customer, their journey is only just beginning — if you design your post-purchase experience to retain them. Rather than inundating them with generic promo emails or waiting to re-engage, your DTC brand can benefit greatly by developing a strategic post-purchase email series that builds trust, affinity, and loyalty. 
Why Post-Purchase Emails Matter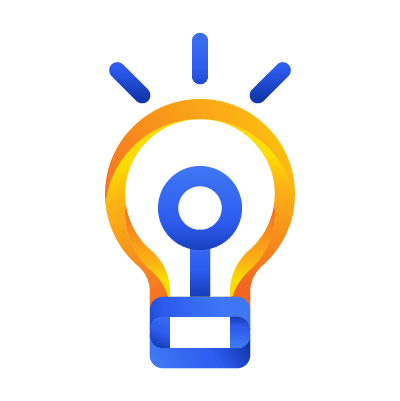 The customers you have today are 9X more likely to convert than prospective customers
Existing customers spend 500% more than new ones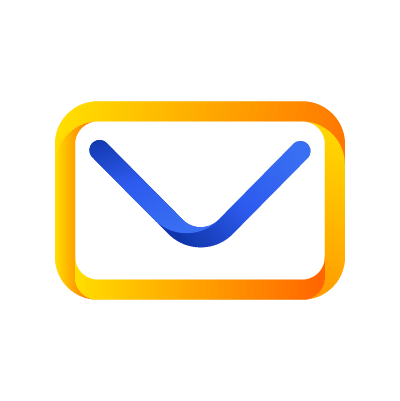 Purchase-related emails have 2x the open rate of promo emails
Selling to a new customer costs 10x the amount of selling to a current one
5 Post-Purchase Emails to Send to Recent Customers
Ready to set up your post-purchase communications? Try and test these email ideas to see which ones work best for your DTC business.
There's nothing worse than giving a company your personal info and hard-earned money only to wonder where it all went after you hit the check-out button. These emails reassure the customer that you've received their order, and everything's going as intended. That's why they're an absolute must if you expect to generate repeat orders. 
Not to mention, your customer service team will thank you for putting this automated sequence into place, as it will lessen inquiries about order status that they'd otherwise need to answer manually.
Your status-update sequence should include an:
Order confirmation email: This email is sent immediately after a purchase is made. It should include the following information: item name(s), price(s), any discounts received, and amount paid. It's also a good idea to add a line that lets the customer know that they'll receive another email regarding their order's ship status.
Item shipped email: This email is sent the moment an order ships and provides tracking information so customers can keep tabs on their order as it moves from one destination to the next.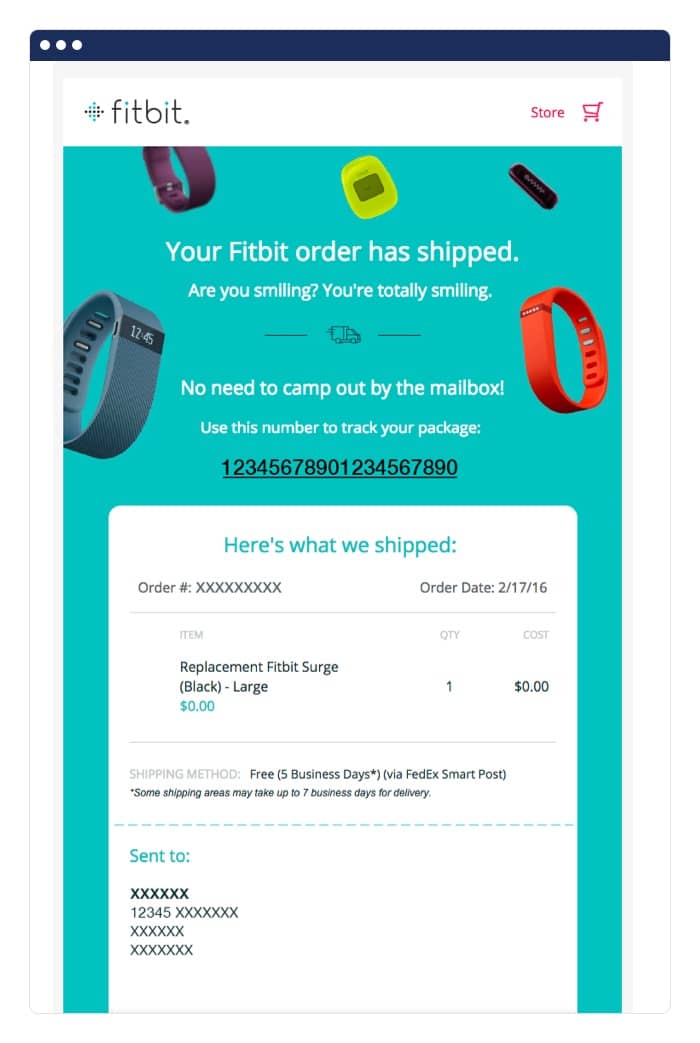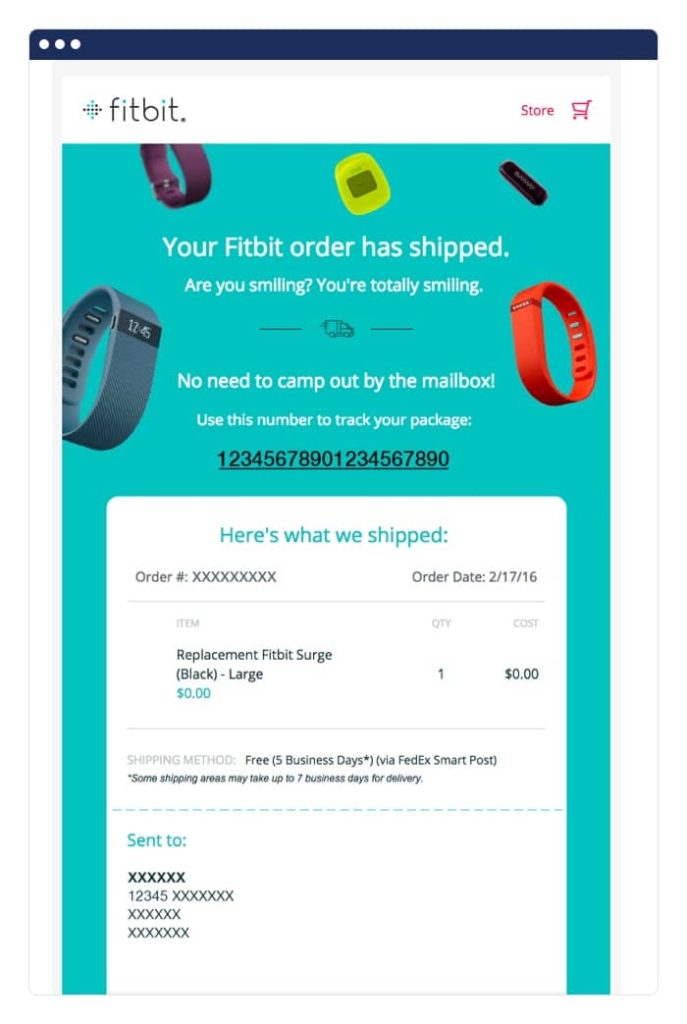 Item delivered email: This email is sent when an order has been confirmed as delivered, so the customer knows it arrived at the destination they specified at the time of their order.
Reaching out post-purchase lets your customers know that you care about their experience with your products while encouraging them to write reviews that can entice other customers to buy them as well. 
This email also provides your customer success team the opportunity to intervene when a customer gives a less-than-stellar rating or review. Whether they reach out to learn more about the customer's experience or offer them VIP service in processing a return, letting your customers know that you hear them can turn a one-time snafu into a long-term relationship between them and your business.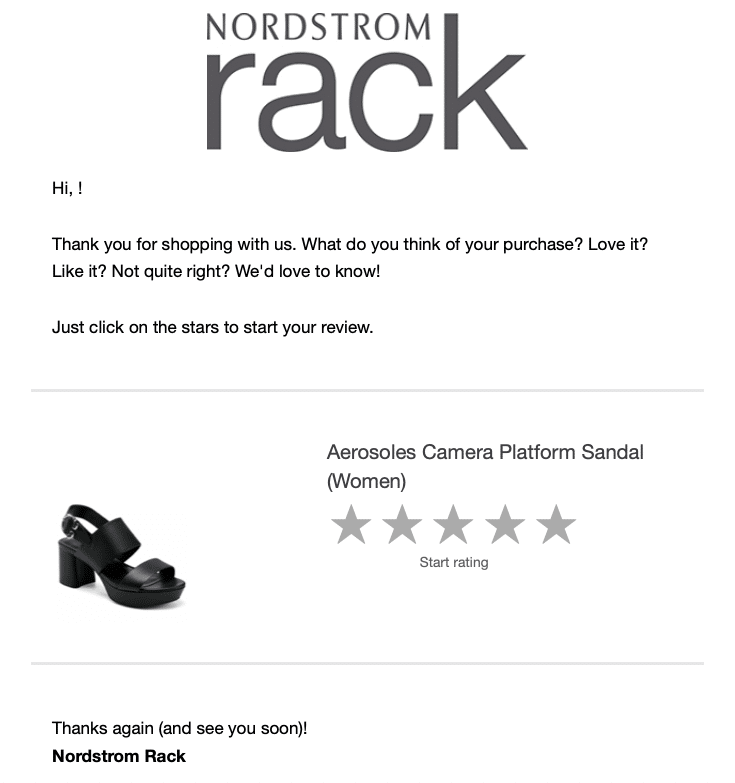 Customers can be powerful influencers, so don't miss out on the chance to encourage them to share about your brand. When your customer loves their purchase, there's no better time than right after they receive it to ask them to show it off! If good vibes aren't enough, sweeten the deal with a monthly contest in which you choose one customer who tagged your brand with the hashtag you give them to receive a free item or cash to spend on a future purchase. 
Be sure to include social media imagery that reflects the type and quality of shots you would share on your website, marketing materials, and company social feeds. Check out this example from EYEBUYDIRECT:
The Post-Purchase Recommendation Email
When it comes to data, your DTC company has it all, and the post-purchase recommendation email is the perfect place to use it. When a customer buys a product, they're letting you know exactly what product they need and which brand they trust. This is powerful information that can lend to a hyper-tailored follow-up. 
Your email should acknowledge their previous purchase and encourage future purchases based around it by curating a product or products based on what they've already bought. For example, if your company sells pet products and a customer purchases diet dog food, your post-purchase email might include dog treats from the same brand or diet dog treats from a different one. Here's a follow-up email Sephora sent after a customer purchased moisturizing face cream from First Aid Beauty: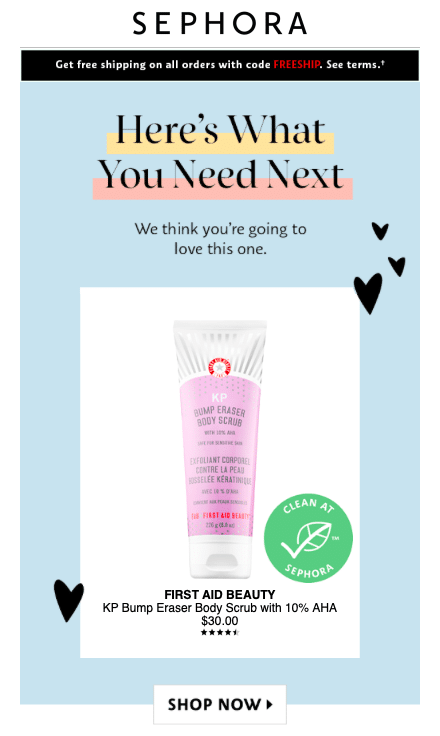 5. The Thank-You Discount Email
Pair your post-purchase email series with a token of appreciation that's a win-win for your customers and your business. Say thanks with a promo code that recent buyers can use for future purchases. 
You may want to test different offers to see what performs best. You can consider thank-you offers such as:
Free shipping

% off total purchase

% off a single regular-priced item

Extra % off sale items 

Free gift with next purchase