During COVID-19 lockdowns, many of us flocked to social media for our conversations, connections, and even our sense of normalcy. We looked to these platforms to provide us with a purpose, a community, and an escape, and D2C brands responded enthusiastically with engaging content, inspiring influencers, and challenges we could participate in while cooped up at home. 
Our personal relationships with brands felt closer, and in a strangely comforting way. So when the ads, posts, and stories that touted our favorite D2C brands' latest lines and most-loved influencers appeared on our feeds, we happily embraced a new way of shopping. Enter the golden age of social commerce. 
While social commerce is nothing new, as shoppers in China have been keeping tabs on trends and scoring the latest influencer picks for almost a decade, its growing popularity in the United States is experiencing a very recent uptick. And with Gen Z consumers leading the way, its evolution will define brands' abilities to adopt fresh and authentic ways to connect with their followers. 
A part of the e-commerce ecosystem, social commerce is the shopping experience that occurs when a buyer engages and makes a purchase directly on a social media platform. Social commerce also refers to instances when shoppers access a link on social media, click it, and continue on to buy.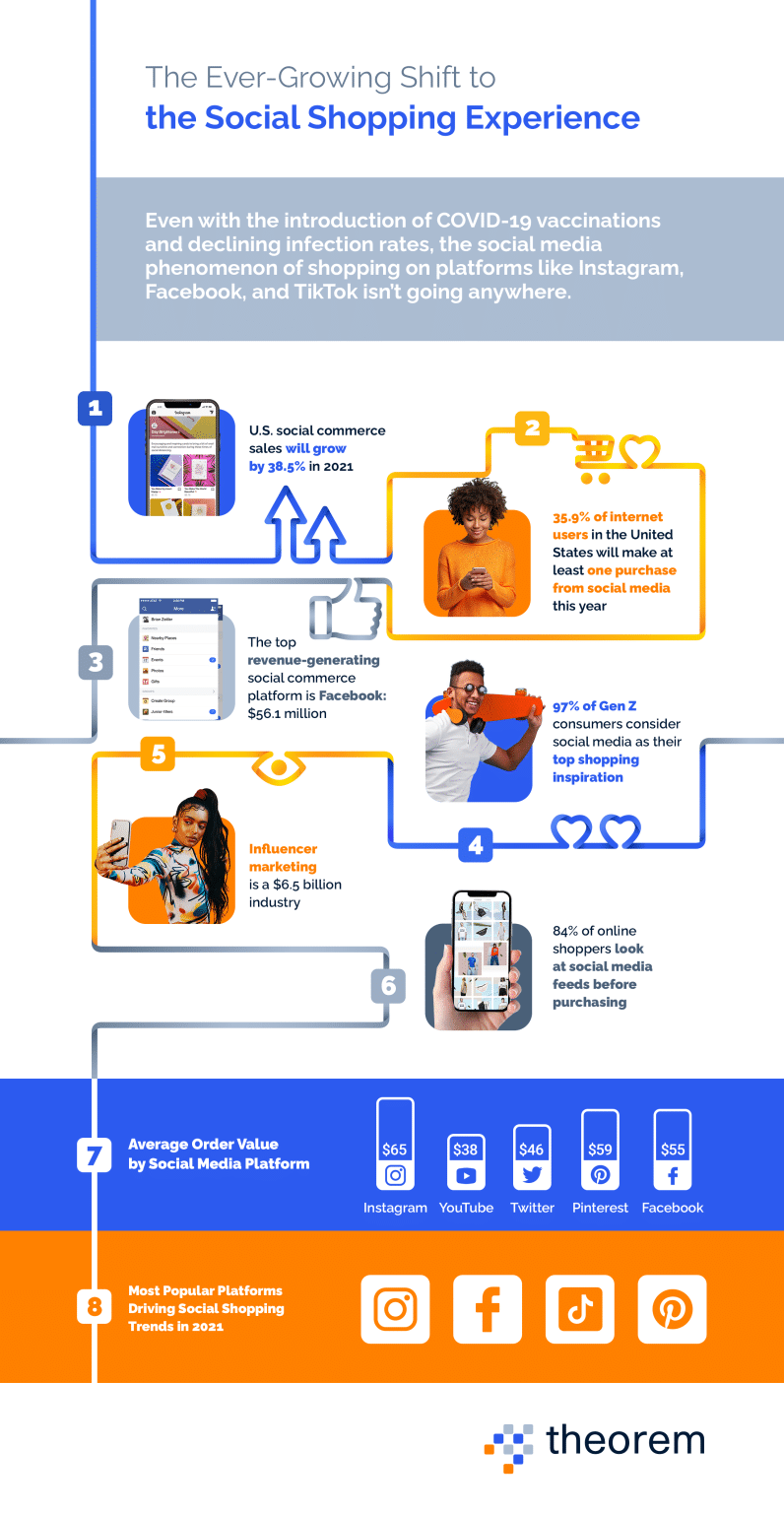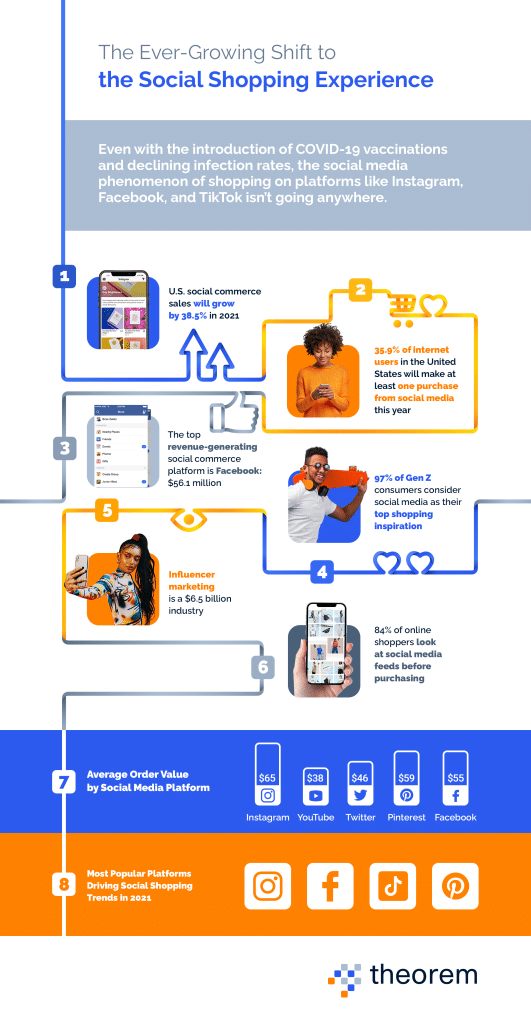 As recent data shows, the rise of social commerce provides a unique opportunity for D2C brands, many of which lean heavily on social media platforms to generate brand awareness, influence prospects, and yes, close sales. 
Social Commerce Strategies for Growing D2C Brands
As you prepare to assemble your social commerce strategy, you need to consider where your customers spend their time. Knowing which social media platforms are beloved by your target demographic can give you the information you need to invest accordingly. 

Now, there's always the chicken or the egg theory. Still, if you're going to run a test, you're more likely to succeed by starting with the platform that's already populated with people who use your products and services. 

According to a recent Pew Research study of US adults, age is the biggest influencer determining the who's-who on social media platforms. See the breakdown to the right, along with other user demographics that can help you pinpoint which platforms are best for your business. This data can help you make better decisions around which platforms deserve the most attention from your team and advise how you can tailor the strategies below to best resonate with your audience.

Now that you have your top platforms in mind, check out this collection of strategies designed to help you transform them into customer-engaging, revenue-generating hubs for your D2C business:
Build Your D2C Social Media Strategy Around In-App Purchase Opportunities
Once you know where your social commerce strategy should start, begin with exploring how you can leverage those platforms' social commerce features to your advantage. A quick Google search can tell you the many ways that each social media platform can help you monetize your posts, stories, videos, and more. For example, Facebook Shops offers the ability for businesses to create a dynamic online storefront that connects with their company profile and can be viewed on its sibling platform Instagram. At the same time, TikTok Shopping provides D2C businesses with live shopping and stylized landing pages to put promotions on display. 
Curate Shoppable Content Within Your Social Media Feed
Monetize your social media channels by making it instantly apparent that followers can shop the items they see in your post. For example, Instagram offers Shopping Tags that pop up when a follower initially scrolls over your post and again when they tap it. Tags link directly to product pages or your in-app catalog, taking those who engage from photo to checkout flow in no time.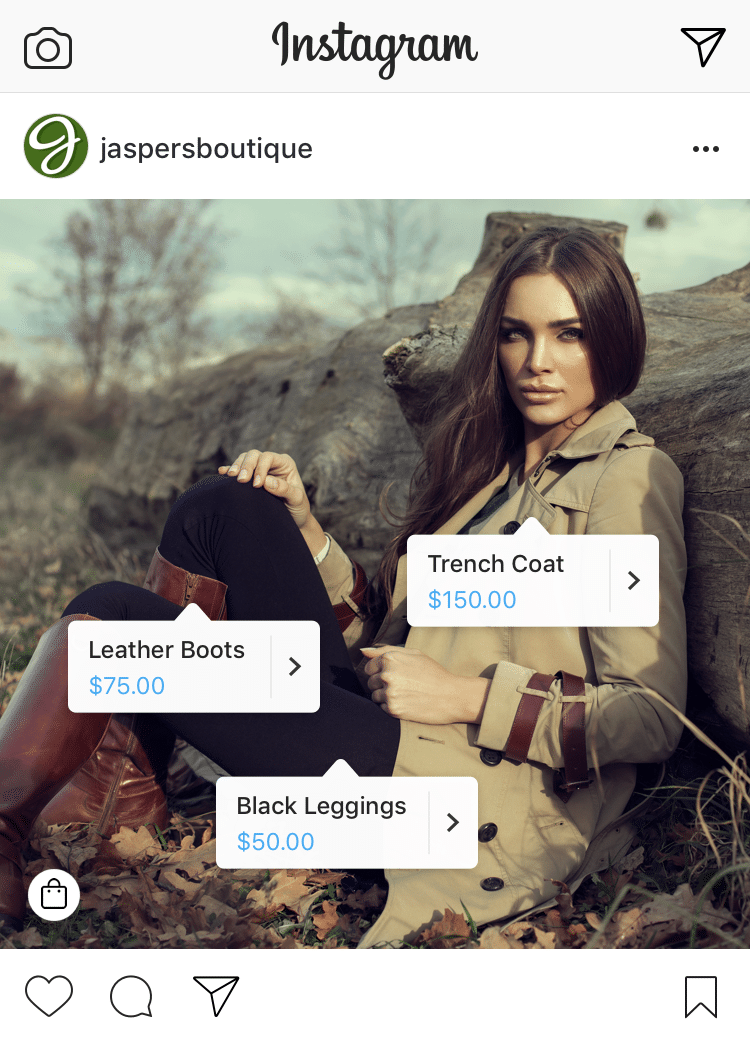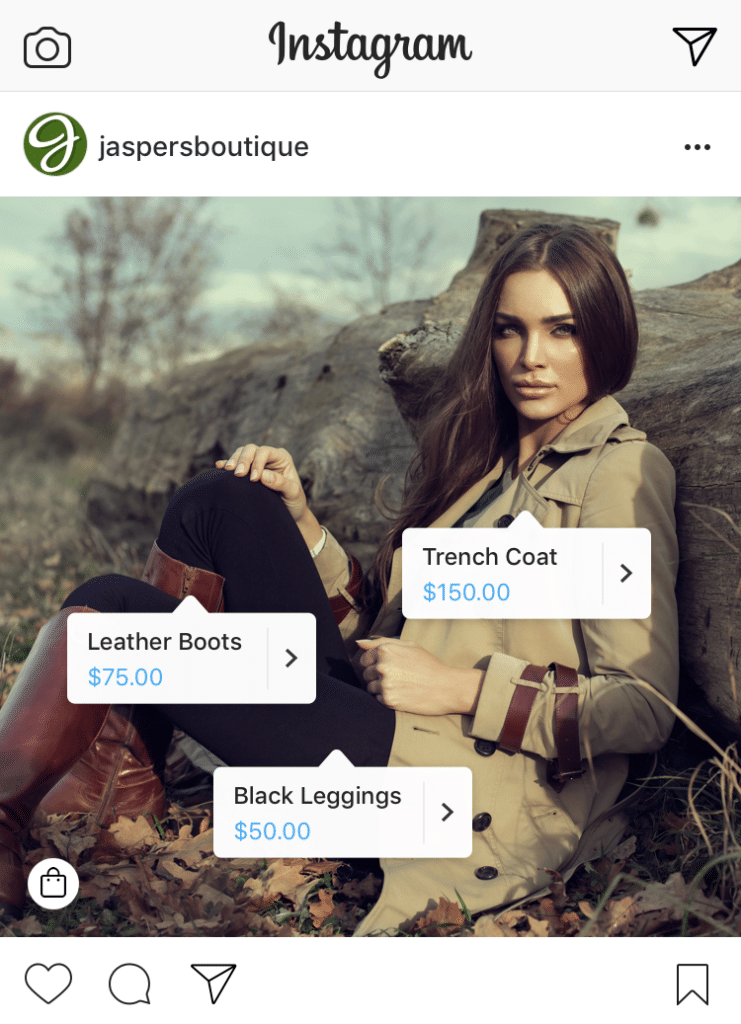 Lean on Video to Engage Gen Z & Millennial Shoppers
Videos will make up more than 82 percent of all consumer internet traffic by 2022. With the explosive growth of video-centric social media platform TikTok, more and more D2C brands are investing in this medium to connect with their customer base.
Video themes can include:
Bite-sized product demos
User testimonials 
Sneak peeks for upcoming drops
Short and sweet isn't the only format brands can bet on. Due to the increasing popularity of video on social media, it's making its way into long-form formats via livestream shopping experiences.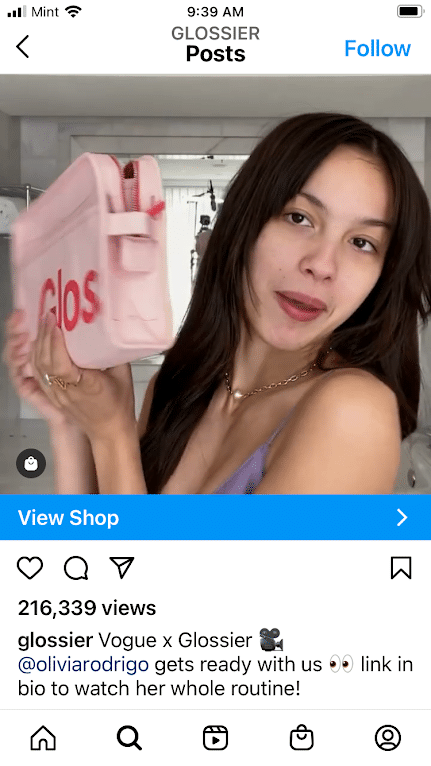 Host Live Shopping Experiences
From Instagram and Facebook Live and TikTok LIVE Shopping to newcomer Pinterest TV, social platforms are taking notice of Gen Z and millennials' obsession with video by introducing their versions of QVC for the new generation of shoppers.
Long-form, live video content offers the opportunity to build relationships, from converting followers into customers to turning customers into enthusiastic advocates. Excelling at live shopping isn't rocket science. It's all about making a connection.
Host conversations and invite followers to join in via comment.
Feature customers and show off how they're using your products.
Hold a contest that requires your audience to tune in for the duration of the show.
Give followers a glimpse behind the scenes by introducing them to your employees and culture.
Because live shopping is the latest addition to social commerce, it's expected to continue to grow. Keep tabs on brands leading the charge in your space so your brand can continue to reinvent the live shopping experience for your customers. As always, lean on data provided by your platform of choice to determine the episodes that drive the most conversions, so you can develop a format that reaps results every time.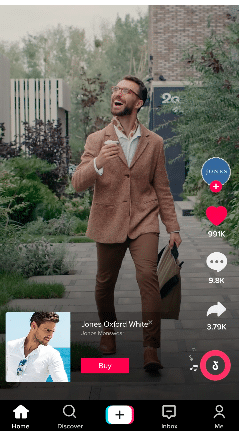 Your followers flock to social media for inspiration, entertainment, and more importantly, affirmation and community, so your ads must aim to do just that. 
When your social media ads reflect who your customers are and who they want to be, your D2C brand builds relationships that result in the kind of long-term loyalty that can sustain your business now and in the future.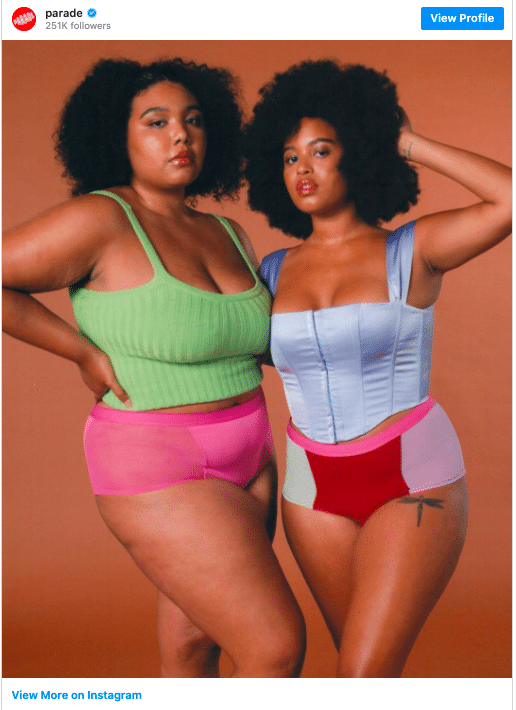 Encourage & Promote User-Generated Content
While the thought of having customers lend a hand with your daily content stream sounds like a dream, you don't have to twist their arm to pitch in in ways that will delight followers and, not to mention, provide your marketing team with lots of inspiration. 
Don't believe us? Just search #TikTokMadeMeBuyIt and see how many millennials and Gen Zers are eager to share their product experiences with their friends and the socialsphere at large. 
User-generated content isn't exclusive. You can inspire customers to interact with your brand in the same way with your D2C catalog by: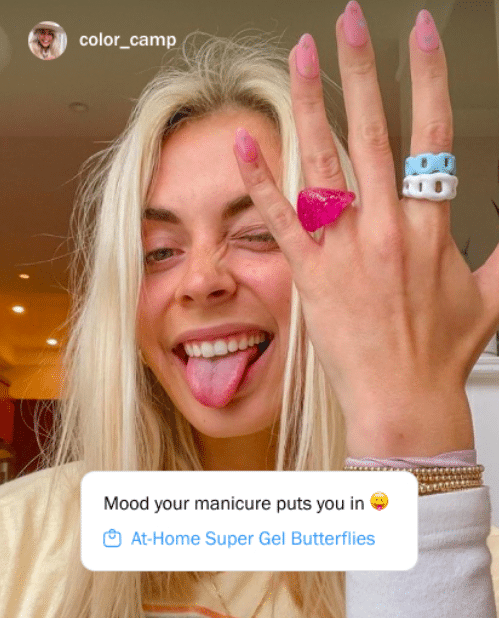 Plain and simple! Pair some clever copy with an eye-catching photo or design or consider implementing a recurring request by establishing "Tell Us Tuesday."
Social media challenges bring your community together to test their skills, show off their talents, and share their thoughts in a variety of engaging and colorful ways. 
You can opt to DIY a challenge, latch on to one that's in play, or invest some money into TikTok's advertising services for businesses to receive professional guidance and platform perks that can make yours really pop.
Boost participation with a contest that awards a winning participant with a prize that revolves around your product line. Not only will more followers throw your hat in the ring, but winners will be excited to tout their prize on social media, providing your brand with extra exposure. 
As for achieving lots of engagement, who says you need to have a celebrity on hand? Let your awesome products and camera-ready customers generate buzz for you. Follow the lead of luxe stroller brand, Bugaboo, and their #MyBugabooAdventuresCampaign (see right).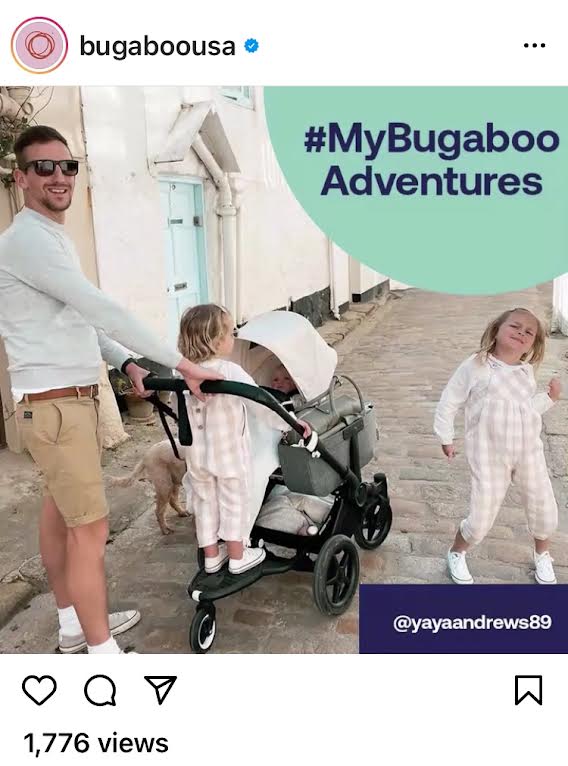 Create a brand-centric hashtag to identify entries and spread awareness
Ask users to show off how they interact with your products 
Share your favorite entries on your social media feeds
Ask the winner to follow up with a post of them enjoying their prize
No matter what you try first, be confident knowing that your followers want to share their perspectives and show your customer community how they use and enjoy your products. 
A quick search of your company name or branded hashtags on social media can uncover a treasure trove of testimonials that encourage customers to trust your brand. Tweets, comments, posts, and reviews from real customers can strengthen your marketing content, as followers see themselves in the people who use your product.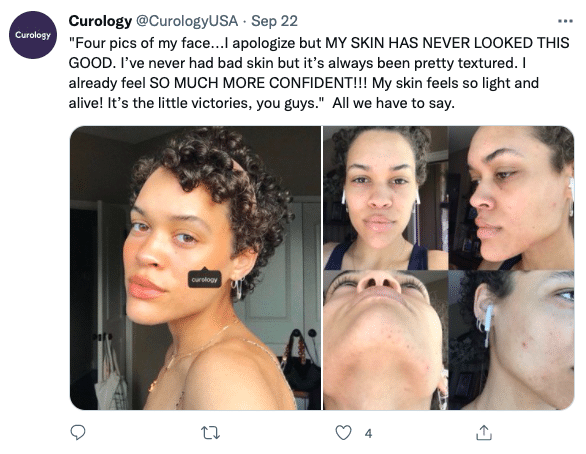 Bolster Your Brand With Content Creators
As today's social media consumers increasingly prioritize brands that entertain them, 2020's influencers are reinventing themselves as content creators. Content creators are coveted for their ability to seamlessly integrate brands and their products into fun and engaging content that feels less like a commercial and more like tuning into your favorite show. 
When a D2C business hires a content creator, they benefit from that person's ability to engage followers. Creators' ability to introduce their brand and products authentically can grow awareness, create engagement, and drive conversions. Creator @SpencerX brought his beatboxing talents to TikTok, and brands like Zicam and Walmart harnessed his ability to amass a huge following with quick, funny clips that his audience can relate to.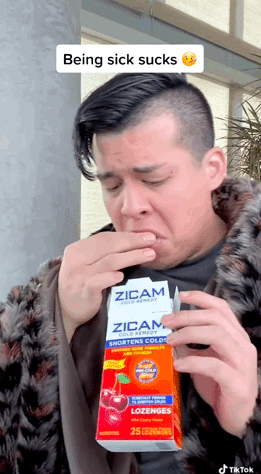 The key to finding the right creator is to immerse yourself in the social media feeds and accounts that fuel engagement in your industry. Keep up with top social media accounts and media companies, and search your brand name via hashtag and see if you find a super fan with a serious following. You can shop for the perfect content creator on platforms designed to connect you with the right fit for your brand. If you really want to invest in the creator model, most social media platforms offer businesses special services that provide influencer support for paid campaigns.
Put Your Promos on Display
Don't simply hope that social media followers discover your latest deals on your website. Instead, place your can't-miss sales front and center on your feed. Platforms provide a number of ways to advertise your sales, from slashed shopping tags to dedicated posts that link right to your newly discounted merchandise.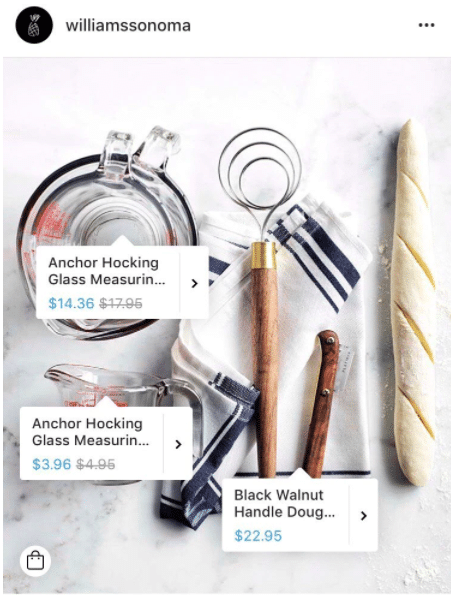 Generate Buzz for Fresh Lines & Limited Merchandise
Drops excite followers with the opportunity to score limited and coveted merchandise the moment it's available. Instagram offers a Drops section within the Shop tab that enables D2C brands to curate their upcoming sales for limited merchandise and provide followers with sneak peeks that create excitement leading up to the big release. Within Drops, followers can add items they love to their wishlist and share upcoming sales with friends.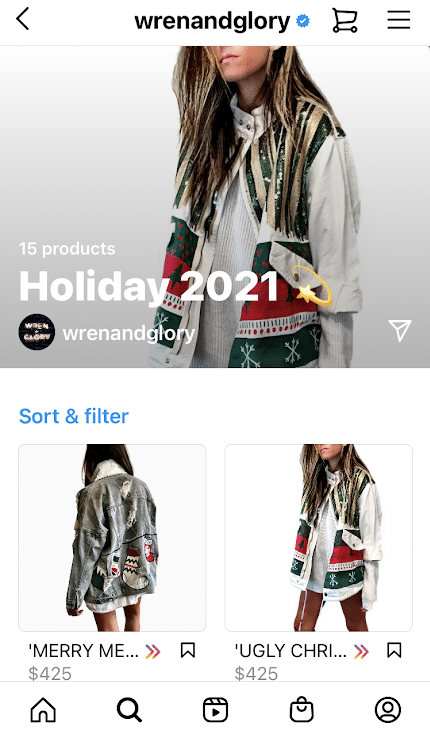 Illuminate Your Brand Values
When it comes to growing your social commerce, the compostable ingredients in your products and your company's commitment to diversity in leadership are stories your followers want to hear. Today's consumers crave the ability to dedicate their dollars to brands that support the causes they care about. Topping the list for millennials and Gen Z are sustainability and diversity, equity, and inclusion. 
From employee videos to live shopping events, social media offers a variety of ways to place your company values and the initiatives that put them into action on display. Be sure to dedicate space in your social media calendar for content that makes your followers feel good about supporting your brand beyond receiving a great product.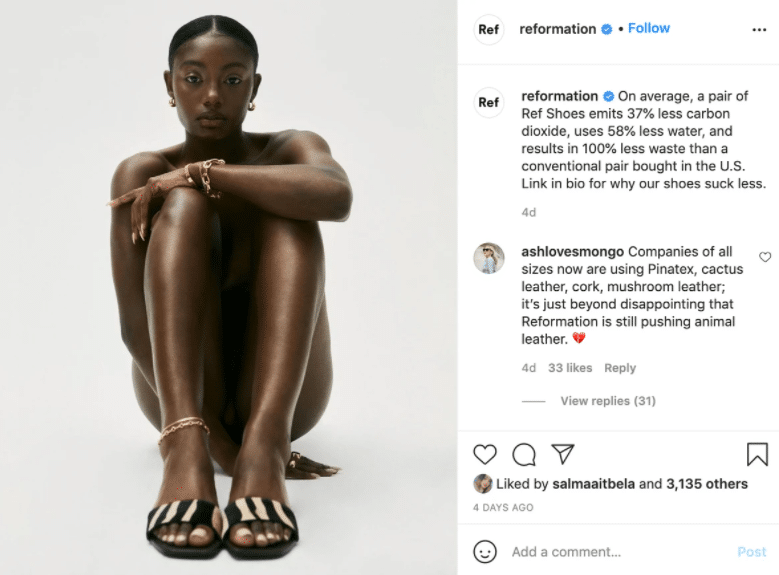 Social Commerce is Here to Stay
While it's tempting to declare that social commerce is the future, the truth is, social commerce is growing at a rate that requires brands to not just plan for its prevalence, but to dive in today. As with any sweeping marketing strategy, the brands that start small and lean on data to guide them will see success. The most important thing to remember when navigating the landscape of social commerce is that followers are looking to D2C brands for inspiration and entertainment. So go ahead, try the strategies that will most appeal to your customers, and don't forget to have fun.