Explore Untapped, Engaged Audiences
Many examples of innovative brand user-experience marketing, centralized around these generational groups, can be seen across avatar-based gaming platforms like Roblox. These platforms have partnered with a number of brands to create exclusive in-game clothing, accessories, and experiences to elevate game play via virtual in-game purchases and immersive engagements.
Discover Unlocked Potential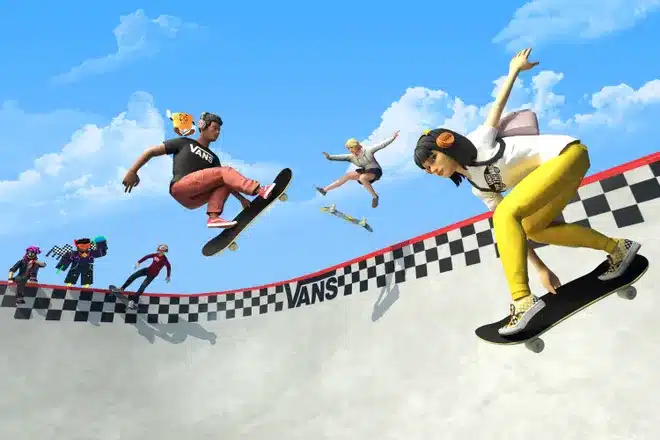 Image of Vans' Virtual World Skate Park
Step Up Your Creative Game
As advertising has become more digitally native, marketing and creative teams have had to up the ante when it comes to the look and feel of their marketing elements. Evolving brand marketing assets and methodologies to feel more native to each platform is a major element of the strategy, but it's not all of it. Just as critical is the user experience (UX). The gaming community as a whole have come to expect high resolution, hyper-realistic, impressive graphics and UX from their game play experience, and they will notice if ad experiences are not up to par with the existing game elements.