Everything old is new again. With the Covid-19 Delta variant surging in many parts of the country, retail brands are bringing back the technologies they used to get through the first phase of the pandemic. Curbside pickup, touch-free payments, and buy online, pick up in-store (BOPIS) services are once again positioned front and center as retailers work to get customers back into their stores. 
This time around, though, things are a little different.
"Although it may seem like we are right back to where we started, brands are not back to square one. Brands that have been successful this past year or so have had a full year of the pandemic crisis to adapt and evolve strategies to the changes in consumer behavior in order to be successful," says Jay Kulkarni, founder and CEO of the digital media and marketing services provider Theorem.
In a recent survey by Kantar Data Strategies, 83% of brand advertisers reported pursuing a direct-to-consumer (DTC)strategy, and 78% said they're planning to strengthen their data platforms in order to better understand and segment consumers. Eighty-one percent said they're "actively" looking to use their own data alongside primary research in their advertising efforts.
Top retail brands are relying on innovations within e-commerce and digital store platform ecosystems to build stronger data intelligence strategies. Kulkarni says most digital stores in 2021 are building omnichannel strategies that include touch points across digital shopping platforms and track back to in-store purchases. These physical and digital touchpoint tie-ins create sophisticated omnichannel experiences that allow brands to be first-party compliant. 
Whereas brands in the past could rely on third-party cookies to inform their customer experience strategies, those opportunities are more limited as increased privacy restrictions come into play. Kulkarni says brands right now need to put data privacy front and center and create new internal data strategies to help set customer engagement expectations. 

Kulkarni says the respect that customers have for brands that leverage first-party data to develop more personalized experiences is, at least in part, why the direct-to-consumer market is continuing to flourish, despite challenges in the broader retail space. When customers feel valued, and they believe their data is being used in a way that helps spur meaningful engagement, they feel more loyalty and goodwill toward the brand.
What will happen in the 2021 holiday shopping season is becoming a widely debated, oftentimes heated topic, among digital marketers. Some, like Kulkarni, believe that brands are in a good place heading into the holiday season. With the right insights, and pieces in place to figure out how to engage with end consumers without running into compliance issues, Kulkarni believes retailers are on solid ground heading into the fall and winter months.
Surveys indicate that this could be a banner holiday shopping season for retailers as consumers make up for lost time in 2020. According to research from Quantum Metric, two in three consumers expect the upcoming holiday season to be"more meaningful than in years prior," and 62% plan to spend more than they had before the pandemic.
The way that retail brands capture those shoppers is likely to be different now than in the past, though, with in-house data intelligence playing a bigger role.
"With the huge digital shift prompted by the pandemic, retailers have more first-party data than ever. With more data, retailers can create relevant, customized campaigns that speak to their customers' holiday shopping preferences and purchasing patterns," says Tom Treanor, CMO at Treasure Data, an enterprise customer data platform. "When properly organized, retailers can utilize their data to identify not just when a customer is ready to act, but what, when, and how to drive them to convert in real-time."
The Direct-to-Consumer Mindset
Like Kulkarni, Treanor is also seeing massive growth in the DTC market. He expects that consumers will tap into the channel this holiday season, as it's become clear that consumers see the value in purchasing directly from brands — fewer supply chain issues, lower costs, and better customer support.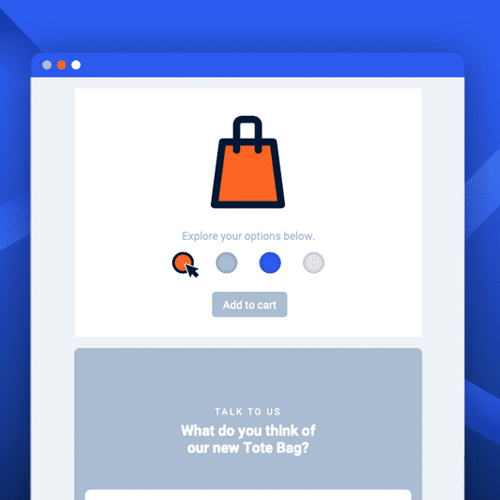 "Brands are also seeing the benefit of selling directly to consumers, as the first-party data that they acquire is invaluable," Treanor says. "With more brands adopting a DTC model or shifting completely to DTC, they truly get to know their customers, which allows them to create more customized experiences—everything from new product offerings and emails to subscriptions and website experiences."
In a survey, Treasure Data found that 67% of consumers have recently purchased a product directly from a brand instead of a big-box retailer, and 66% of consumers say they're buying online now more than they did before the pandemic.
Those findings lay the groundwork for what could become a complicated holiday season for brand marketers looking to find a balance between pushing sales and showing compassion in the midst of a pandemic. Research from the 2020 holiday season showed more
brands demonstrating customer empathy
and compassion, with 74% of marketers saying they had a "renewed focus towards being more compassionate with customers." 
"While the pandemic pioneered personalization efforts, forcing retailers to humanize their approach and establish meaningful relationships, consumers' digital engagement also skyrocketed — making transparency about data practices more important than ever before," Treanor says. "As the demand for personalized retail grows, retailers must not forget to prioritize consumer privacy to protect their data and trust."