At the 2nd edition of The Economic Times Human Capital Awards Theorem India has won laurels by winning the Excellence in Remote Work Arrangement and Management Award. Nirupama Jina, who heads the HR function for Theorem was at the award at a grand ceremony held at Hyatt Regency, Gurgaon.
The Excellence in Remote work award recognizes innovative work-at-home plans developed and deployed by employers during and post COVID-19 pandemic. The focus was on the organizations level of innovation, employee engagement, flexible working hours, WFH strategies, initiatives productivity and results over the past 12 months.
Nirupama Jina who championed and spearheaded the work from home concept at Theorem for the last 2 years expressed, "When the pandemic hit we were also affected by it like many other companies. We decided to optimize resources today and build tomorrow's future across segments to ensure productivity under the OTBT frame work (Optimize Today Build Tomorrow). Work from home concept was introduced phase wise, confidence was instilled with our clients and employees benefits were kept intact. The result was tremendous… not only did we manage to retain employees but we are now successfully implementing this strategy with our existing clients."
Talking about the award Jay Kulkarni, CEO of Theorem said, "We are extremely happy to win the award for remote work management. We faced challenges like never before when the pandemic came. Navigating the hybrid work environment across geographies became our priority and we focused on strategies which will not affect work outcome."
The Economic Times Human Capital Awards aims to inspire leaders to grow their human capital by investing in their people, processes & culture. It's mission is to enable India Inc. to transform unlimited human potential into human capital, thus driving productivity, innovation & growth across businesses.
The pandemic has led to a paradigm shift in the way we work. Across industries, HR leaders stepped up and played a pivotal role in steering their organizations in the right direction. They designed a wide range of initiatives that not only ensured the well-being of their employees but also led their businesses to grow faster than ever before. Human Capital at its very best!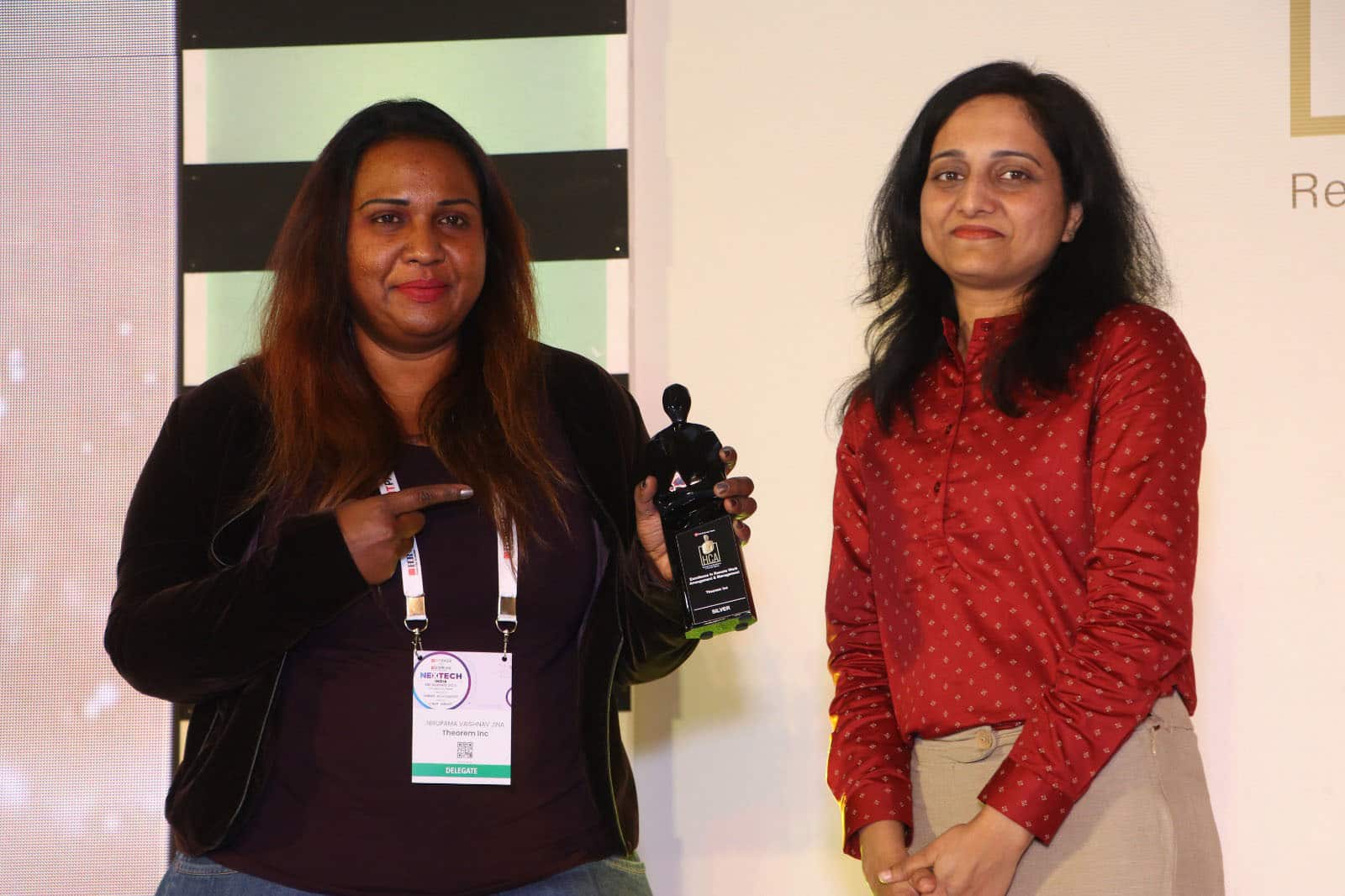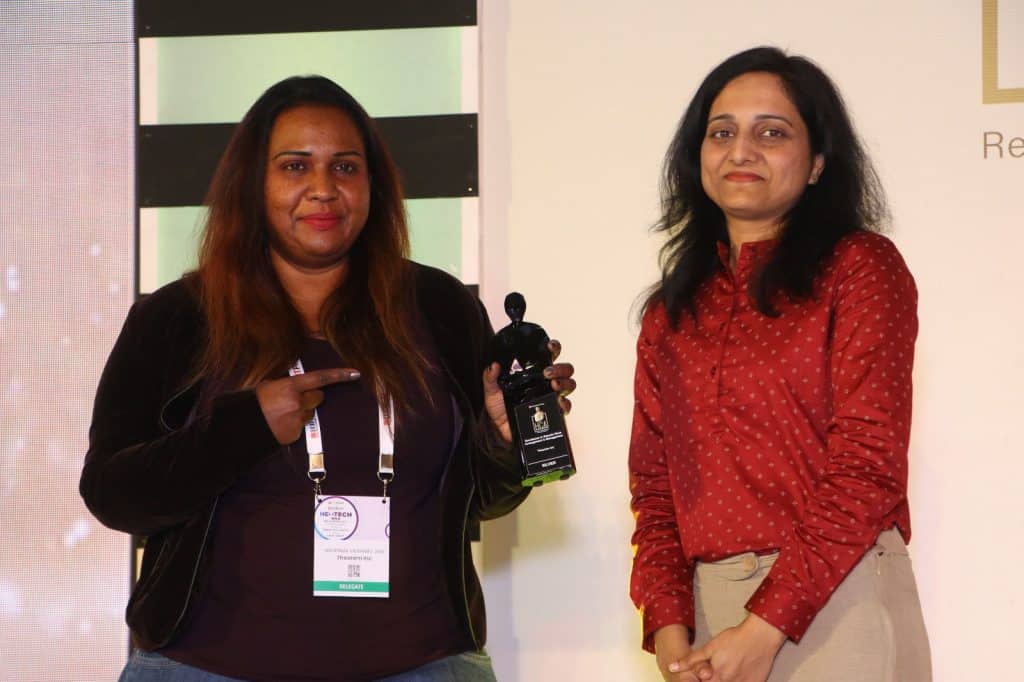 Above: Theorem India HR Head Nirupama Jina (left) receives award for Excellence in Remote Work Arrangement and Management Award at ET Human Capital Awards